In today's very weird news: luxury brand Balenciaga is currently selling a new shoe collection dubbed Paris Sneakers for $1,850 each. The problem? They look completely distressed and destroyed.
While other luxury companies are jumping into the sneaker market with products that are too cool for words (example: these New Balance Miu Miu sneakers), Balenciaga is turning heads with what the company itself describes as "extremely worn, marked and soiled" shoes.
The cheapest item in the new collection is a pair of moderately distressed mules that come in black, red or white for $495 each.
For $625, on the other hand, you can pick up the slightly more destroyed hi-tops which are also available in the trio of colors.
Finally, the most expensive pair in the collection is the $1,850 limited-edition high-top shoe with "destroyed cotton and rubber" plus "rips all over the fabric." You can order them in black or white, but be warned, the company will only sell 100 pairs in total. Yes, we are as confused as you.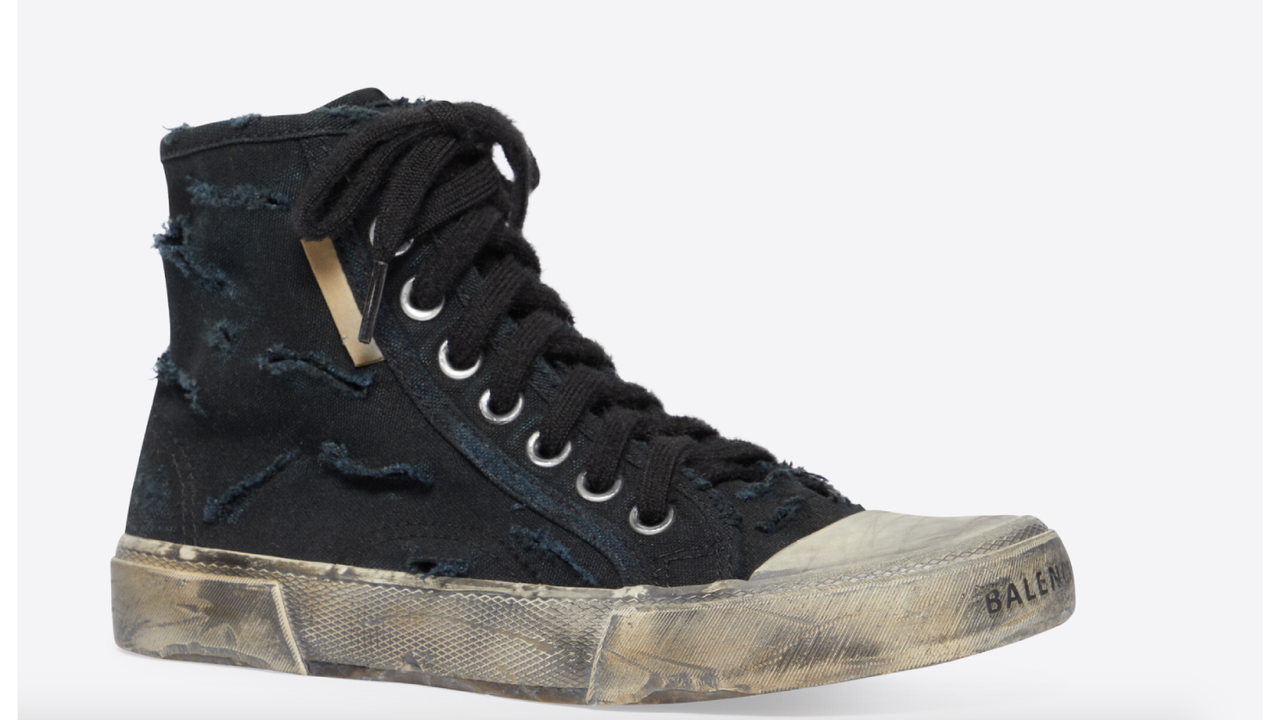 According to an official press release, the sneakers, now available for pre-order, are "meant to be worn for a lifetime." I don't know what that has to do with their cute quirky look.
After the photos were posted online, people took to social media to publicly gaze at the product and mostly complain about it.
"If you bought the $1,850 Balenciaga sneaker that looks like it was run over by a lawn mower, ask for help, but contact me as well, because I'd like to understand where your mind was at that time. ", posted a Twitter user.
"Balenciaga is back with the poor and chic pieces," someone else wrote, referring to the brand's past with similar criticism. "They're selling these sneakers that look like they belonged to someone who could only afford one pair of shoes their entire adult life for *$625.* Unchecked capitalism is mind-boggling."
Another user noted, "Balenciaga is now selling beat-up Converse for $1,850."
So if you're on the hunt for some new kicks and just can't fathom this insanely weird offering from Balenciaga, maybe consider investing in the brand new pair of Lululemon sneakers instead.