Whether you're a Balenciaga fan or not, the luxury house is behind some of the craziest, weirdest and most controversial sneakers of all time.
Under the creative direction of Demna Gvasalia and backed by powerful marketing from celebrities like Kanye West, Kim Kardashian and Justin Bieber, Balenciaga's shoes are just as culturally relevant as its clothes.
Often picking up on and exaggerating contemporary sneaker trends, its shoes are often derided for cloning classic running and hiking silhouettes, but the hype continues to overshadow the voices of detractors.
Quirky or not, Balenciaga's sneaker range owes its flowers, and we've picked and ranked the best (and worst) the house has had to offer.
1. Track 2
I'll be honest, I absolutely hated the Track 2s when they first came out. At the time, I was not fond of high-end sneakers at all, preferring to religiously adhere to Air Max and Jordans. Two years later I bought a pair and now I would happily rank the silhouette among my all-time favorites like the AM90 and AJ4.
Even though we are now on our third generation of Track sneakers, none came close to the 2 earning them the top spot.
2. Runner Coach
Although something seems a little weird to put such a new sneaker so close to the top, I think it's well deserved. We've all heard the ASICS jokes and comparisons when it comes to the Runner Trainer, and of course there's no denying the similarities, but that doesn't take away from the quality of this silhouette.
There are plenty of colorways on the market, but there's no doubt that the shoe looks great in its retro runner-inspired and tonal renditions.
3.Triple S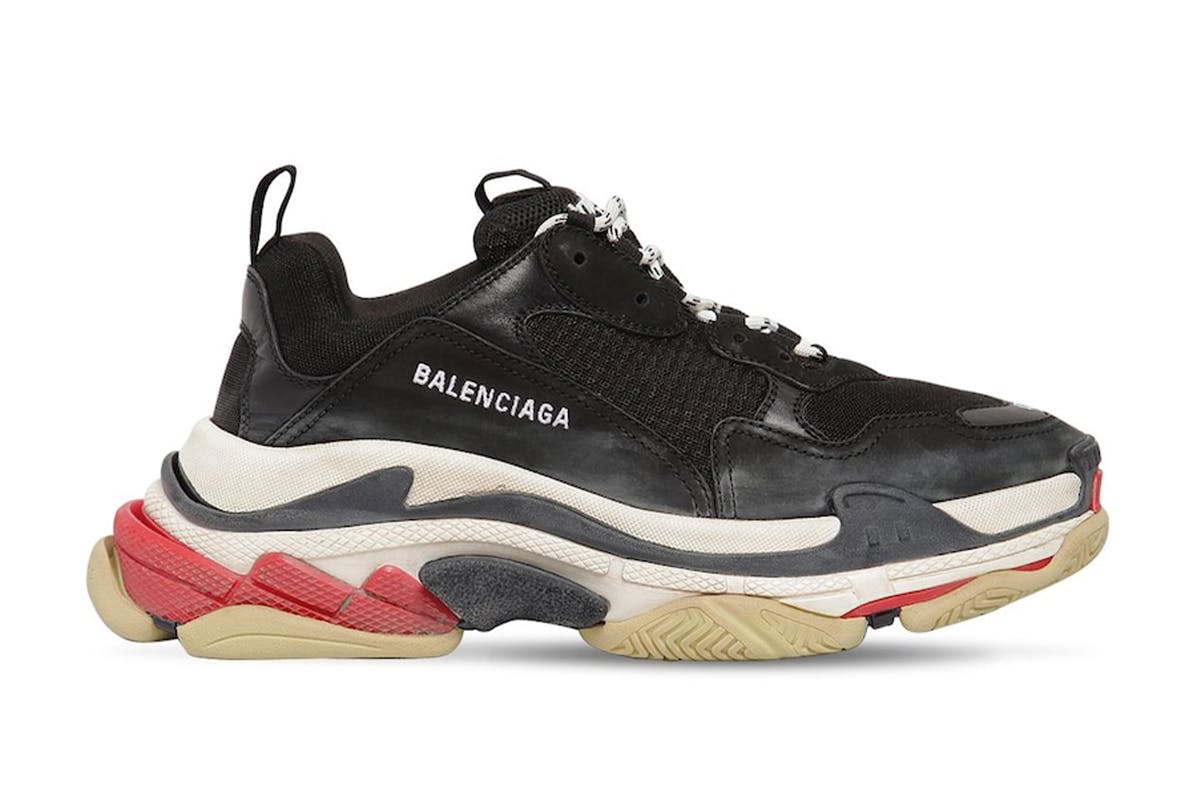 The Triple S – a sneaker we love to hate. It's impossible to talk about Balenciaga sneakers without giving this model the flowers it deserves. When the chunky shoe trend was in full swing, it was the silhouette that pushed me over the edge. It was love at first sight.
Much like the Speed ​​(Sock Runner), the Triple S was adopted by everyone, everywhere, and before long the hype peaked and began to wane.
4. Croc Boot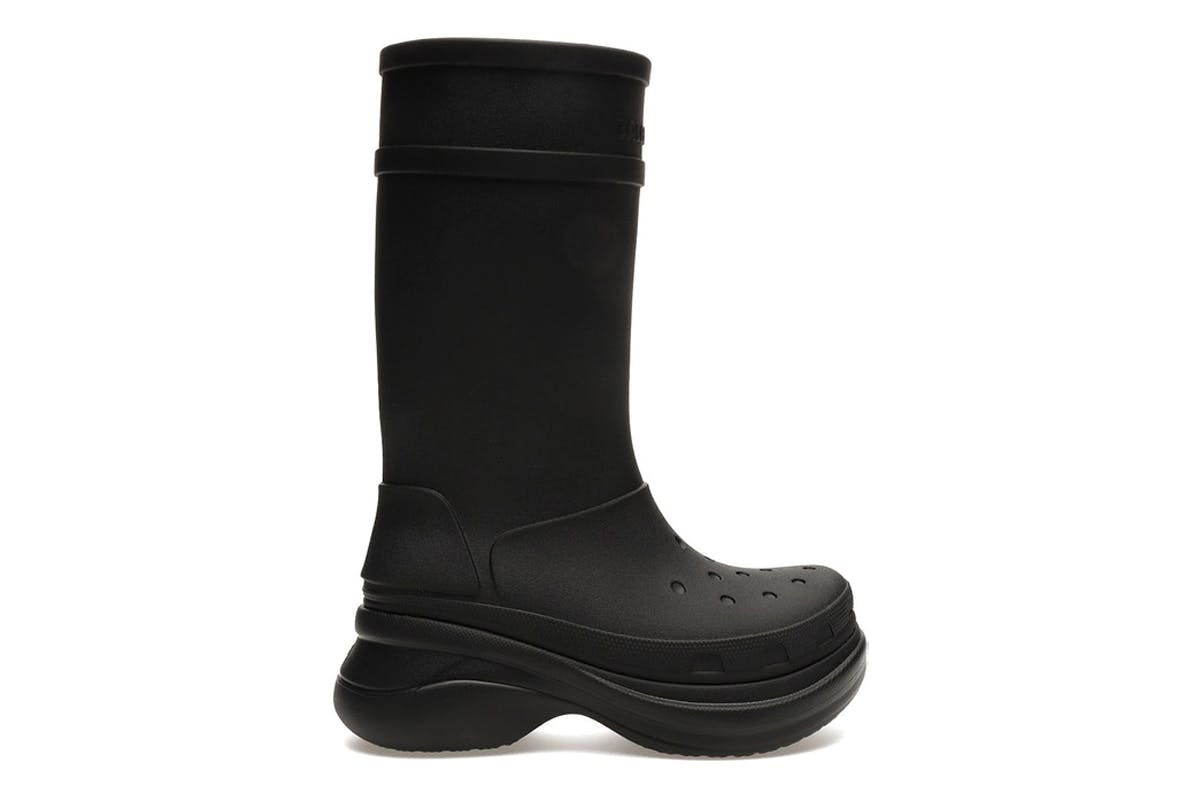 Of all Balenciaga Croc's crazy creations, the boot is easily the best. Adopted by Ye as part of the DONDA Listening Party (and DONDA 2) uniform, the boot quickly became popular. Although I haven't seen a pair in the wild yet, I wouldn't be mad if someone were to gift me a pair.
Sure, it's a cute pot silhouette, but are they really that weird? It's hard enough to go a day without seeing a pair of Crocs or Merrell Hydro Mocs, so how about a boot version?
5. Track sandal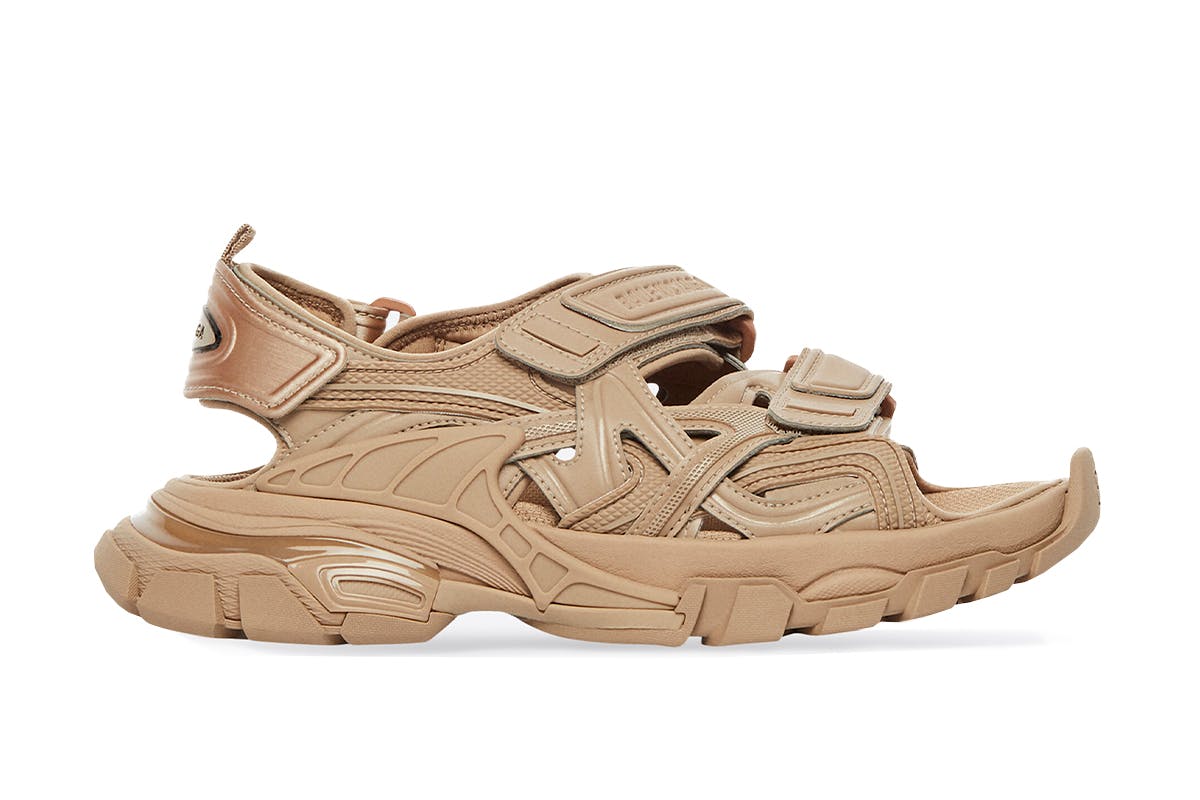 When you see me wearing them with white socks for a picnic this summer, watch your stuff.
6. Defender
WILD is the best word to describe the Defender. If you've ever needed to check that Demna isn't shy, look no further. That's a yes from me…driving a pair of these would be a nightmare, though.
The IKEA flat pack instructions for this silhouette read – attach the tire to the runner.
7. Track 3
Spring/Summer 2022 saw the arrival of a new member of the Track family in the Track 3. The third iteration of the popular model is significantly more stripped down than its predecessors, removing a large majority of the layered detailing from the midfoot and focusing on the overall shape of the sneaker and its iconic worn sole.
I'm not a huge fan of the colorways that have been featured so far, but there's not much to dislike here.
8. X-Pander
Would I wear them? No. Can I appreciate the design? Absoutely.
While the upper doesn't introduce anything particularly new in terms of design, the X-Pander's suspended heel design begs attention. Somewhere between an Olympic sprinter on the starting blocks and RoboCop; you could tell me they were designed by the costume department of a Neill Blomkamp movie and I wouldn't doubt it.
9. Trail ride
The Track Hike is what happens when you take the good parts of the original Track silhouette and turn it into a high top boot. While you probably want to avoid wearing them on your next hike on the trails (I'd recommend Adsum x Merrells MOAB 2 instead), you can at least pretend to look the part while you hike Selfridges.
10. Track
Although I'm an avowed hater of the original Track sneaker, we'd never have the Track 2 without it, and for that alone it deserves praise.
11. Driving
It's basically the Track 2 with its sturdy sole removed, leaving behind an upper that looks like a dystopian version of the Lonsdale Benn Low. It's probably not a good thing, but put that chunky sole back on it and you've got a nice sneaker.
12. Speed ​​2.0
The infamous Sock Runner. I think it's fair to say that this slip-on sneaker choked the world for quite some time, leading to some of the most outrageous knockoffs you can find of a shoe (perhaps second only to the YEEZY 350).
Personally, I'm not a fan, but I can (somewhat) understand what made them so popular.
13. Speed ​​2.0 Laces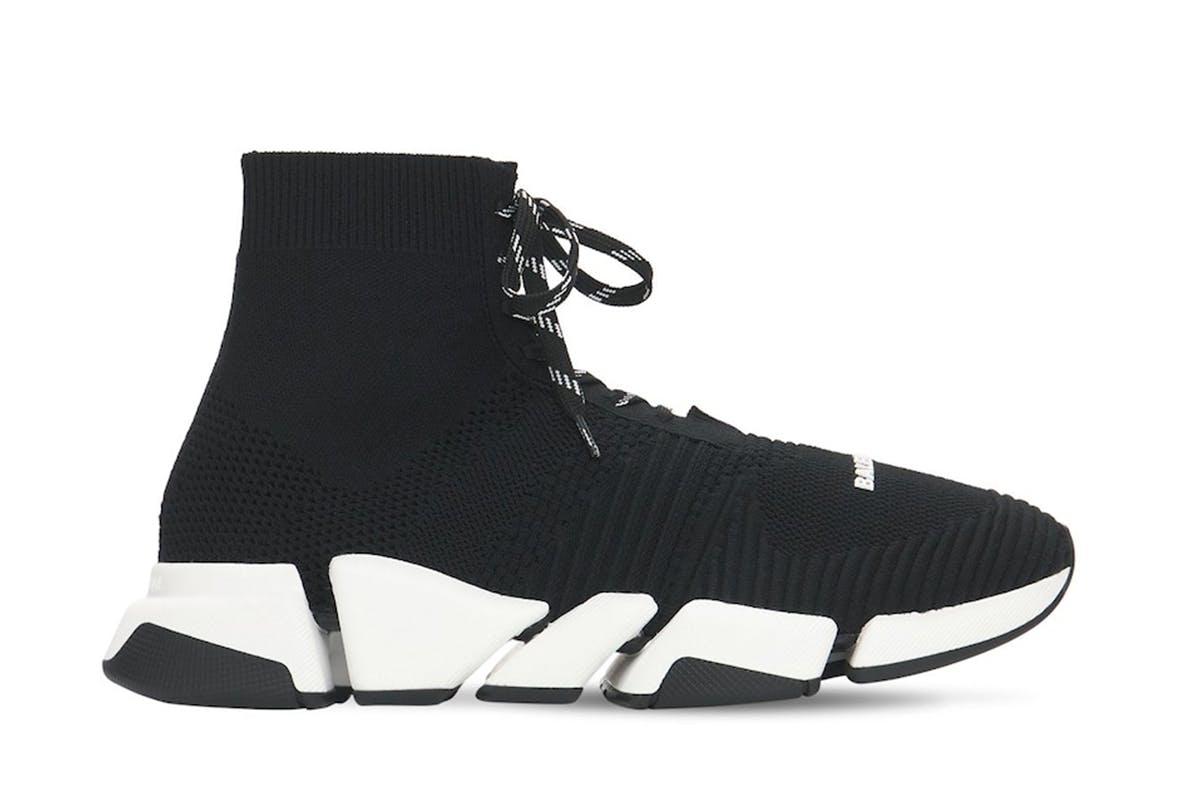 Somehow the addition of laces made this silhouette worse. To jump.
14. Crocs Platform
This is another case of Balenciaga having fun. Sure, they're outrageous, but can you really blame them for doing something new with Crocs?
If you're one of the few people who thinks or knows they could walk in it, I salute you. As someone who's ever broken their ankle, I think the Triple S is more than enough.
15. Ghost
There isn't much to say about the Phantom. If you're looking for a fairly basic runner with the Balenciaga tag attached, this does the job – but against the brand's other runners? There's no way he'll take first place.
16. Crocs Lady 80mm
You have two choices: wear your heels and carry a pair of crocs in your bag when your feet get tired or wear them. Spoiler alert: first option.
17. Race Runner
They're the first pair of Balenciaga sneakers I've ever seen, and at the time I probably thought they were pretty cool. Sadly, they're painfully basic and remind me why it's taken me so long to acclimate to luxury sneakers.
On the contrary, the streamlined Race Runners are now a testament to Demna's stride in the progression of the brand, especially when it comes to its no-f*cks attitude towards sneakers.
Shop our favorite sneakers